The Business Landscape
---
A film about rogue cowboy capitalists, the materiality of the internet, business park architecture so large and so indifferent to the human presence that it's like a land formation, brothel owners in Bitcoin bunkers, water rights, wild horses circling server farms, and the continuity of displacement and dispossession from the gold rush times to today, when tech entrepreneurs sling the tantalizing and mythological New, which turns out to be more of the Same Old Thing.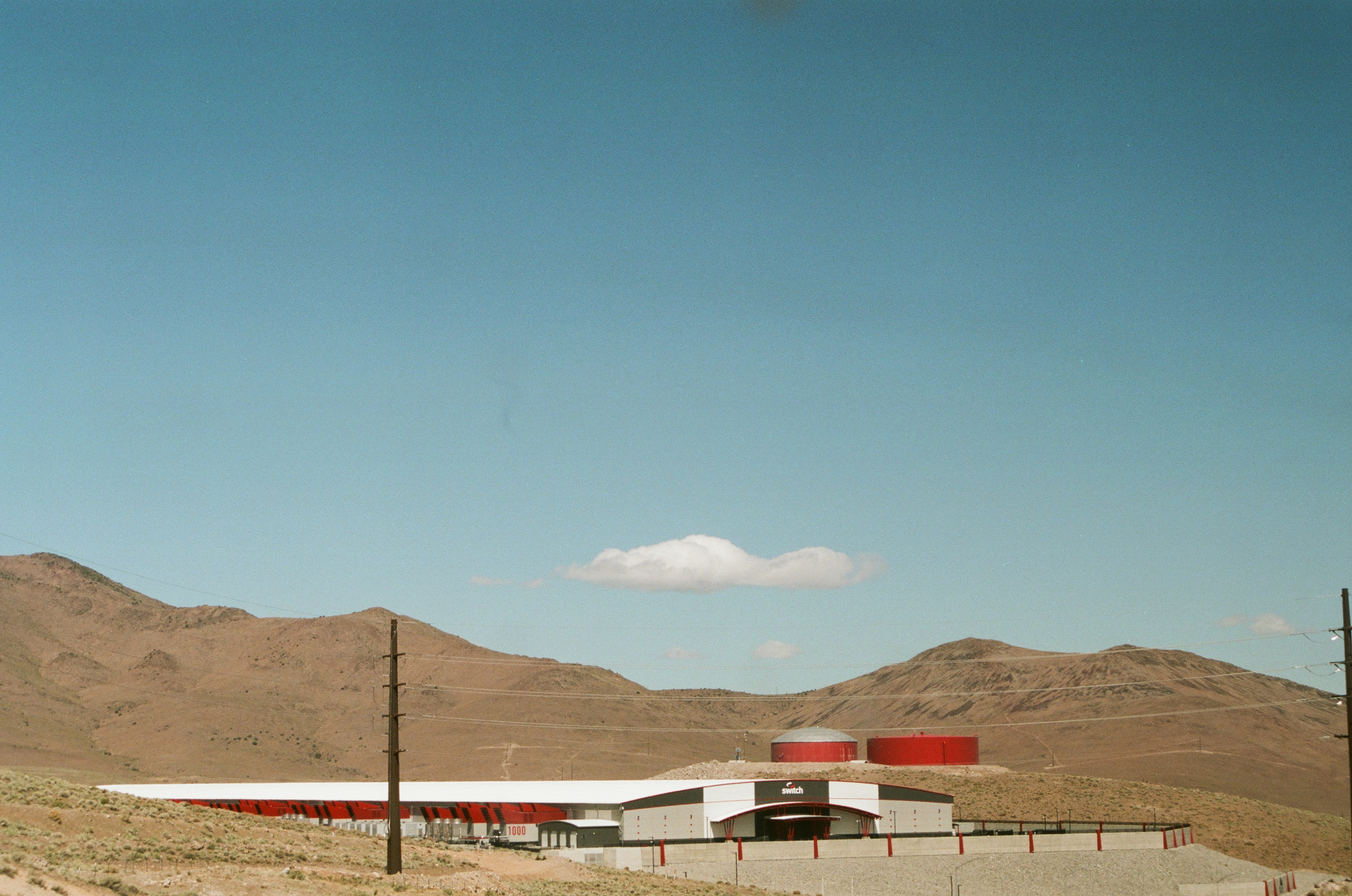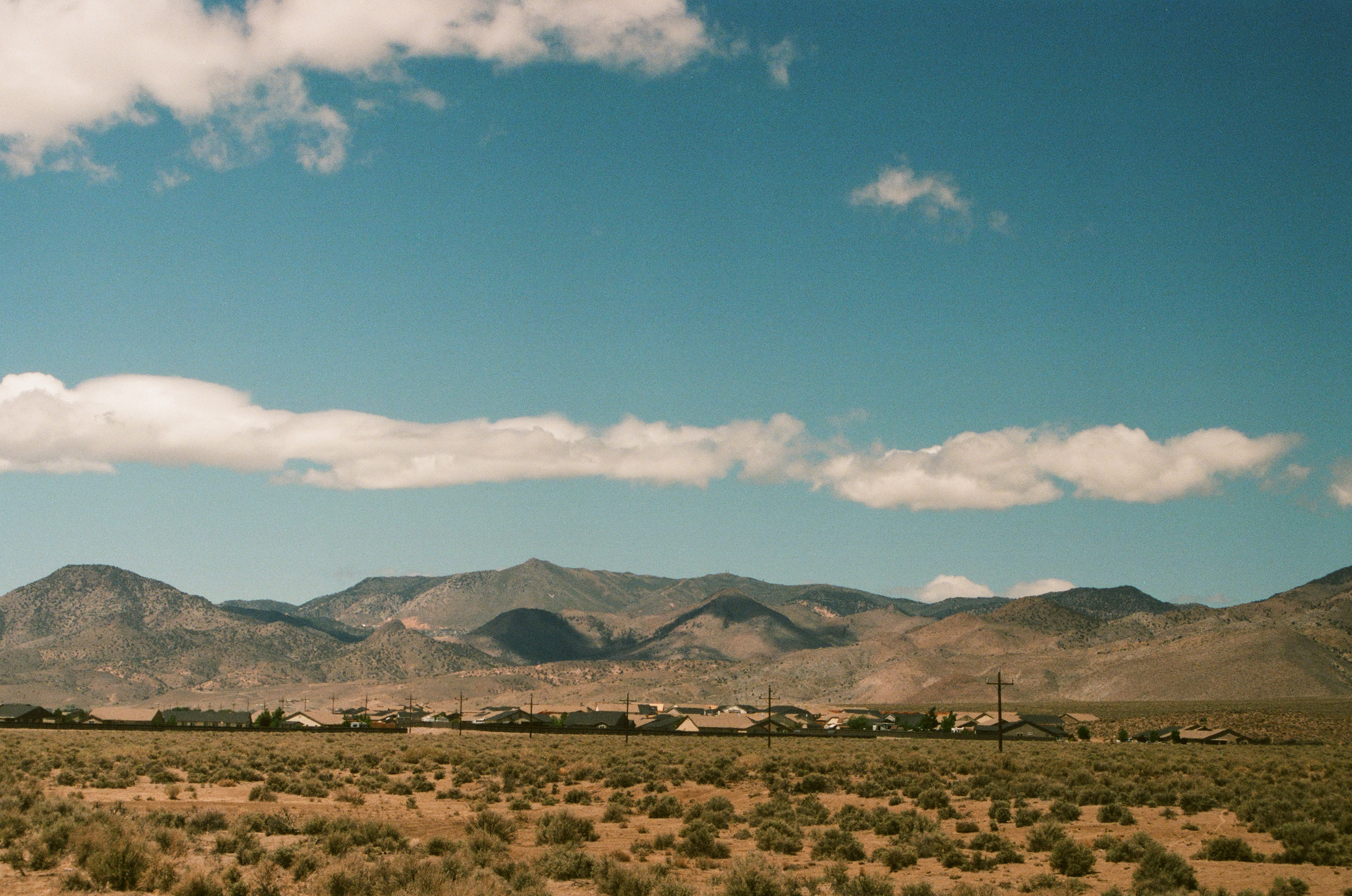 BACKSTORY/CONTEXT:

In the early '90s, a colorful Nevada brothel owner named Lance Gilman and his partner Roger Norman, a supposedly illiterate billionaire with a "savant-like ability to look at a mountain and know how many truckloads of gravel it will be once we blow it up," purchased 100,000 acres of desert land in the poorest and least populated county in Nevada, just east of Reno. It's now home to their Tahoe Reno Industrial Center (TRIC), and within it some of the largest structures in the world – the Tesla Gigafactory, a Switch data storage center called "the Citadel" – and the proposed site of six private smart cities that seek to administer their own autonomous government via the blockchain (bill permitting this, the first of its kind, is currently in front of the Nevada house).

In the early days, Lance attracted tenants with the billions he'd won from the county in property tax abatements – today they're attracted because he's been elected to head the county commission. This anything-goes business landscape has set off a "tech gold rush" into northern Nevada, where the Silicon Valley companies finally ready to give up the charade of social responsibility are given a cowboy's welcome. To keep up with demand, Lance is currently eying possible locations for a second park.

Northern Nevada was once the home to another gold rush. Silver, actually. In 1859, the discovery of the Comstock Lode ignited a massive influx of settlers into the region. They built Virginia City (where Mark Twain was born) and carried out a brutal colonial campaign against members of the Paiute Nation at Pyramid Lake. That conflict ultimately came to an end when the Tribal Council was able to negotiate for partial water rights with the settlers. That same Tribal Council negotiates with Lance today, for rights to water that he wants to cool the servers at Google, and to fill the batteries at Tesla.